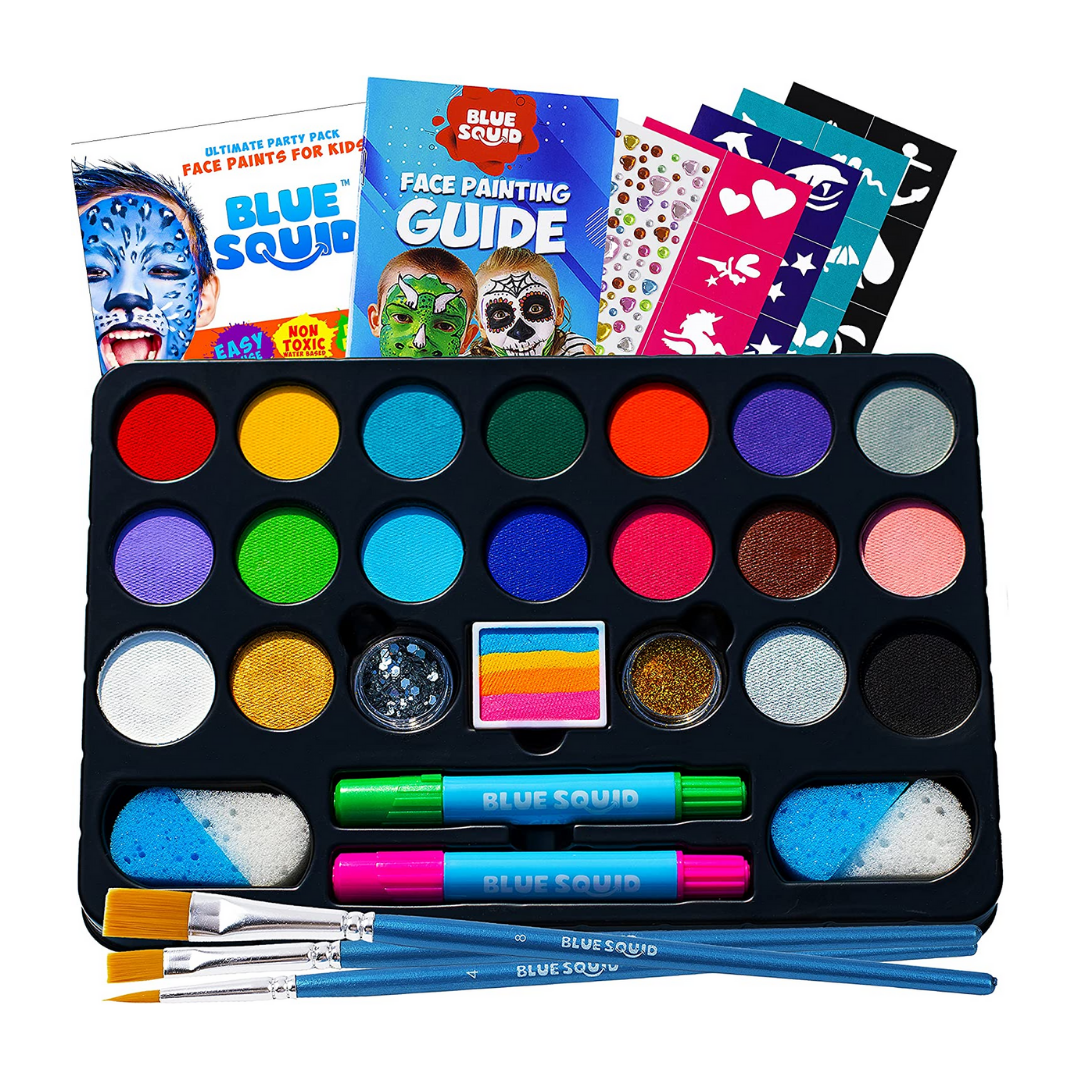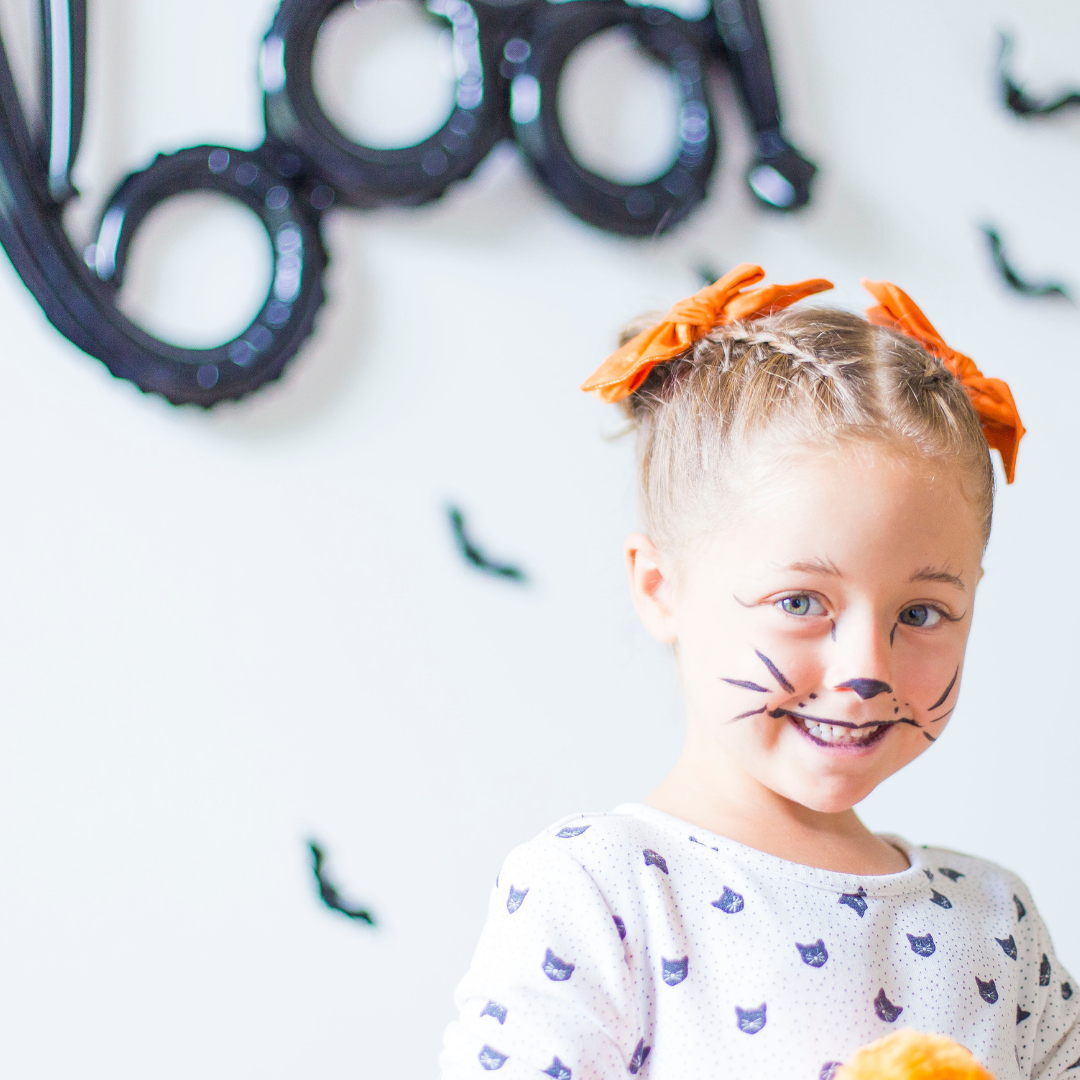 Halloween Facepaint Pack
$12.00
Regular price
$20.00
off
Facepaint is the easiest way to many any outfit a Halloween costume! 
This bonus pack includes:
BlueSquid Ultimate Party Face Paint Pack
Blue Squid's Ultimate Party Pack Face Paint is packed with EVERYTHING you need to create awesome facepainting fun with your kids. Now includes 22 vivid washable facepaints colors (with larger black & white), 24 reusable face paint stencils, 100 gem sheet, 2 hair chalk pens, 2 body glitter, 3 professional face paint brushes, 4 porous makeup kit sponges, 16 step by step faces design booklet, rainbow split cake. Absolutely everything you need!!

𝗣𝗘𝗥𝗙𝗘𝗖𝗧 𝗙𝗢𝗥 𝗦𝗘𝗡𝗦𝗜𝗧𝗜𝗩𝗘 𝗦𝗞𝗜𝗡: Your Blue Squid water activated, kids safe face painting kit is a superior cosmetic grade make up: hypoallergenic, paraben-free, vegan, natural organic and EU & US compliant which makes it ideal for toddlers with sensitive skin.

𝗘𝗔𝗦𝗬 𝗧𝗢 𝗨𝗦𝗘 𝗦𝗠𝗢𝗢𝗧𝗛 𝗕𝗥𝗜𝗚𝗛𝗧 𝗖𝗢𝗟𝗢𝗥𝗦: Introducing our new improved brighter face paints it's like painting with a rainbow! A lot of kids facepaint is runny, messy and hard to work with but not Blue Squid. Our face paint & face glitter goes on smooth and has excellent coverage. Because it dries fast it won't make a mess! You'll also get access to our online kids face painting guide with step-by-step videos showing super cool designs that will have you painting like a pro!

𝗖𝗥𝗘𝗔𝗧𝗜𝗡𝗚 𝗙𝗨𝗡 𝗪𝗜𝗧𝗛 𝗬𝗢𝗨𝗥 𝗞𝗜𝗗𝗦: Blue Squid face paint & body paint set is completely water based so cleaning up is a cinch. Simply wipe away your creation with a wet wipe or soapy washcloth. Ideal for school, church, festivals, carnivals, children's birthday parties, cosplay, prime sports, college football events, theatre performances, toddler role play, clown costume for kids or adults & Christmas and not to forget Halloween!

YearCheer Halloween Scavenger Hunt

Have fun with your kids searching the Neighborhood for Halloween sights!

Good Subscription Agency